The Denice Given Band 

is a working New York-based group 

who have been performing for over a decade.

We are available for 

corporate parties, dinner-dances, 

weddings, community events, anniversaries, 

society functions, holiday parties, nightclubs

and all formal events.

entertain people of all ages.

The band mainly performs as a 6-piece band.

All music is performed live, 

the band does not use pre-recorded tracks. 

Extra musicians can and 

have been added 

to events when necessary.

References and Live Performances on CDs 

are available upon request. 

Phone Denice Given at (631) 331-9840

Top 40

Swing

Motown

Rock

Disco

R & B

Latin

Soul

Standards

Ballads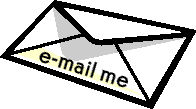 TAP HERE TO HEAR a Live Performance