Public Performance Schedule

You never know where you may 

see us . . .

Having a 

Wedding, Corporate Event or Private Party? 

Don't forget about us!

or (631) 331-9840

4/22/16 - I had the honor and privilege of singing 

"The National Anthem" at The Grand Opening of New York Community Bank at the beautiful "Wyandanch Village". This complex is also the future home of The Long Island Music Hall of Fame. My keyboard player Rich and I also performed Carole King's "One Fine Day" and "Locomotion" and finished with Randy Newman's "Feels Like Home". It was a beautiful day and my feet are still not touching the ground. Thanks Joe, Ernie, Kelly and of course James Faith! It was also a great pleasure meeting Suffolk County Executive Steve Bellone!

December 2018

Sunday, December 2

Riverhead Ciderhouse

2 PM to 5 PM

Thursday, December 6

Holiday Party

Sunday, December 9

Holiday Party

Wednesday, December 12

Holiday Party

Saturday, December 15

Holiday Performance

Saturday, December 15

I will be sitting in with the wonderful Marcie Castro

Da Marino, NYC - 9 PM

Tuesday, December 18

Holiday Party

Wednesday, December 19

Holiday Event

Thursday, December 20

Holiday Event, Babylon

Friday, December 21

Holiday Party

Saturday, December 22

TBD

Sunday, December 23

Holiday Event

Monday, December 24

Holiday Event

Friday, December 28

Private Event

Happy New Year Everyone!

Thanks for Being There!

January 2019

Saturday, January 19 - TBD

Sunday, January 20 - Private Event

Wednesday, January 23 - Private Event

Friday, January 25 - Birthday Party

Sunday, January 27 - Riverhead Ciderhouse, 2 PM

Wednesday, January 30 - Private Event

We are available for:

Weddings - Dinner-Dances - Corporate Parties 

Community Events - Concerts - Fairs - Private Parties

Restaurants - Nightclubs - Holiday Parties - 

Society Functions - BBQ's - Fundraisers & Vineyard

Please Check Back For Future Performances

Denice Given's Hair 

by Teresa

Sola Salon Studios, Port Jeff Sta.

631) 902-0580

Carol Kienzle

Travel Agent

(631) 473-0483

Bay St. Theatre Gala, Sag Harbor - "Sailing Back To The 60's"

Sat., July 18, 2009, Bay Street Theatre Gala, Sag Harbor 

on the Long Wharf "Sailing Back To The 60's" - 

Photo by Donald Given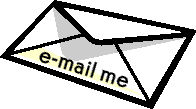 Wading River                    (631) 929-0508

250 Harbor Beach Road, Mt Sinai, NY

(631) 473-6655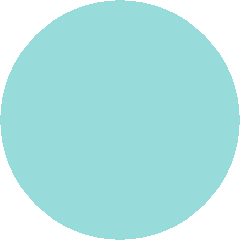 Actor, Chris Noth sings 

The Beatles with us at 

Da Marino, NYC 6/2/17

5873 Sound Ave, Riverhead

(844) 532-2337

RALPH'S

Fishing Station & Marina

6 Little Neck Road, Centerport

(631) 737-7277

340 Route 25A, Mt. Sinai, NY    (631) 828-1417

1095 NY-25A, Stony Brook,NY

631-675-1474